Availability:

May Require a few days lead time
Rebel by Durango Men's DB5434 11" Dark Chocolate Pull-on Western boot with DSS
Rebel by Durango Men's DB5434 11" Dark Chocolate Pull-on Western boot with DSS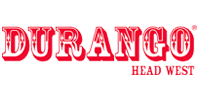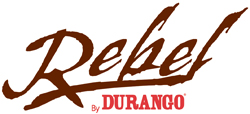 $264.00
Save 20%
Tax excluded
Description
Rebel by Durango Men's DB5434 11" Dark Chocolate Pull-on Western boot with DSS
To make the search for your new pair of boots even easier, you should consider wearing these Rebel by Durango Pull-On Western Boots. Its look goes with everything, comfort is assured and they are made to be resilient. You just may find that these are your ideal boots!
The dark chocolate hue of the full-grain leather allows this square toe boot to have a very masculine look and feel to it. Since this 12 " men's boot was designed to be durable, comfortable, and have an understated look, it may not be flashy but it will be a boot you can pull on and wear just about anywhere.
Welt stitching not only holds the boot together, but ensures that your footwear has durability and strength. This pull-on boot has two rows of stitching! This boot also has a tempered steel shank that ensures that you receive arch support and have steady footing.
The cushion footbed is quite useful. It will supply ample amounts of cushioning, which leads to your feet feeling utterly comfortable. Another advantage is that the footbed is removable, so as the years pass, you are able to put in additional inserts to add cushioning back in. Plus, you are an active guy; you can always take out the footbed and wash it to keep it from omitting an odor.
The outsole has been made from a combination of rubber and EVA, which will supply cushioning and flexibility to tohe bottom of these Western boots. The Rebel heel is only 1 3/8 ", this height allows your steps to have a natural flow.
Wherever you are, throughout your travels and the highlights of your life, make sure you are wearing these Rebel by Durango boots.
Durango Suspension System - D.S.S
All day comfort, flexibility and durability is guaranteed with the Durango Suspension System. Four key components are engineered together to create a lightweight design that is embedded with a removable cushion footbed, tempered steel shank, rolled shank area and a dual density outsole with EVA and rubber.
Oil & Slip Resistant Outsole
Built with an outsole design and materials that help provide slip-resistance and traction on various surfaces.
60 Day Comfort Guarantee
If you don't find these boots to be ultra-lightweight, flexible and comfortable you may return them to your dealer within sixty (60) days of purchase for full refund.* *Proof of purchase required, participating dealers only.
Square toe
Tempered steel shank
Full-grain leather upper
Double row welt stitch
Cushion Flex insole
Rebel heel
Contoured removable cushion insole
12 inches in height
Shaft height and circumference may vary by size
15-inch calf circumference
Lightweight and flexible molded EVA midsole
Slip and oil resistant, dual density and abrasion resistant rubber outsole