Availability:

Available to Order
Lady Rebel RD031 by Durango Women's 10" Snake Oil Western Boot
Lady Rebel RD031 by Durango Women's 10" Snake Oil Western Boot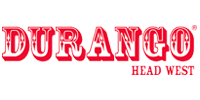 $222.00
Save 30%
Tax excluded
Description
Lady Rebel RD031 by Durango Women's 10" Snake Oil Western Boot

Unquestionably the upper of this Lady Rebel by Durango Western has a very flashy air. Its collar, pull straps (easy way to get these 10 " boots on) and foot have been fashioned out of printed leather. The exotic look of the material demands attention. Manmade materials were utilized to create the cream shaft; its embroidery was done on a very large scale and covers both sides, which entices its own level of visual appeal.
The lining that has been constructed into the interior of this Western is equally soft and sturdy; therefore, you won't have to worry about these square-toe boots rubbing against your legs and you also won't expose the interior walls to as much wear. You will be quite relieved to have a cushioned footbed (removable) and midsole underneath your feet, because these two features ensure that the weight that you press down throughout the day is lessened and makes walking in the footwear an extremely comfortable experience.
A tempered steel shank has been built into the base of these women's boots; it provides a great deal of support to the arches of your feet and adds stability. Particularly eye-catching graphics have been positioned underneath of the Lady Rebel outsole; so when you kick up your heels, others will get to see how fun the bottom of these boots have been designed. A low 1 ½ " rocker heel allows you to comfortably walk around all-day long.
These Lady Rebel by Durango Women's Western Boots have a very exciting design, fit comfortably and provide support for your feet. If all of this sounds appealing, then you should order your pair straightaway.
Square toe
Tempered steel shank
Double row welt stitch
Cushion Flex insole
Rolled shank area
Dual-density, translucent rubber graphic outsole
Contoured removable cushion insole
Molded EVA midsole
Rocker heel 1 1/2"
Printed leather with man-made shaft
10 Inches in height