Availability:

Available to Order
Durango Women's DRD0073 14" Philly Accessorized Western Boot - Brown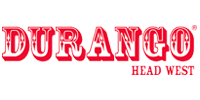 Durango Women's DRD0073 14" Philly Accessorized Western Boot - Brown
$279.00
Save 65%
Tax excluded
Description
Durango Women's DRD0073 14" Philly Accessorized Western Boot - Brown
Durango® Women's Philly Accessorized Western Boots are brown boots that combine grace and toughness into boots you can customize.
The features that stand out on this footwear are the various full-grain leather accessories you get with these women's boots. Wear them all, mix and match for the combination you like, or wear just one. You create your own looks with these dress boots, so you'll never run into a woman with the exact same look. The straps have buckles and antiqued metal hardware for an edgy element. City meets western in these tall boots.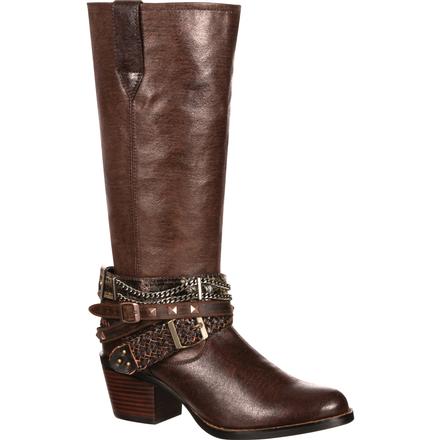 You'll also find these to be comfortable boots for women. Inside is a Cushion Flex insole, soft mesh lining for air circulation and a tempered steel shank for arch support.
The boots for women are 14 inches tall with a 2 1/2-inch heel and a round toe. The outsole has a smooth filigree finish: an extra nice detail for when you put up your feet or kick up your heels.
If you want brown boots with accessories that allow you to create your own look, you've found them. Get the Philly boot.
Tempered steel shank
Mesh lining
Cushion Flex insole
Antiqued metal hardware
Man-made upper
Round toe
14 Inches in height
Rubber outsole with smooth filigree finish
2 1/2 Inch heel
Full-grain leather customizable accessories
Leather straps can be adjusted, moved and removed for a custom look