Availability:

Available to Order -Some sizes may require 2-3 weeks for special order.
Lady Rebel RD3573 by Durango Women's Meadow n' Lace Saddle Western Boot
Lady Rebel RD3573 by Durango Women's Meadow n' Lace Saddle Western Boot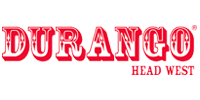 $229.00
Save 20%
Tax excluded
Description
Lady Rebel RD3573 by Durango Women's Meadow n' Lace Saddle Western Boot

Calling all cowgirls... These Women's Lady Rebel Tan Saddle- Lace Western Boots are made with a feminine-looking design, are comfortable and are extremely durable.You'll adore the look and feel of these boots before you even put them on your feet.
While the full-grain leather adds durability to these Lady Rebel boots, the use of color adds playfulness and just the right amount of girliness to this footwear. Wearing colorful boots is quite useful, because they can be mixed "˜n matched with numerous outfits in your wardrobe.
This 10 " women's boot has a dipped top and sturdy finger holes so that you will be able to get these boots on/off with no difficulty. A double row of welt stitching frames the square toe, adding additional  durability to this boot.
You want your casual boots to be comfortable, because you wear them so often. Within these Western boots is a removable insert that provides cushioning and its ventilation will keep your feet cool and dry. To do away with any wobbliness as you are walking, these boots have a tempered steel shank - it also supplies arch support!
The 1 ¼ " rocker heel is low to the ground, so your feet will feel comfortable as you walk around all-day long. This is coupled with the ultra lightweight outsole, since it is abrasion resistant, the bottom of your boots will continue looking great.
These Lady Rebels are feminine, comfortable and durable; perfect for you to be wearing all around town.
Durango Suspension System - D.S.S
All day comfort, flexibility and durability is guaranteed with the Durango Suspension System. Four key components are engineered together to create a lightweight design that is embedded with a removable cushion footbed, tempered steel shank, rolled shank area and a dual density outsole with EVA and rubber.
Slip resistant rubber outsole
Built with an outsole design and materials that help provide slip-resistance and traction on various surfaces.
Square toe
Tempered steel shank
Full-grain leather upper
Double row welt stitch
Cushion Flex insole
Rolled shank area
Rocker heel
Contoured removable cushion insole
10 Inches in height
Shaft height and circumference may vary by size
14-inch calf circumference
Lightweight and flexible molded EVA midsole
Slip-resistant, dual density and abrasion-resistant rubber outsole