Availability:

Available to Order
Lady Rebel DRD0147 by Durango Women's Gator Embossed Western Boot
Lady Rebel DRD0147 by Durango Women's Gator Embossed Western Boot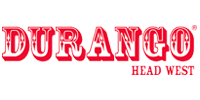 $268.00
Save 15%
Tax excluded
Description
Lady Rebel DRD0147 by Durango Women's Gator Embossed Western Boot

The Lady Rebel by Durango® Women's Gator Embossed Western Boot is a fun boot in fuchsia and brown that's also comfortable and lightweight.
This cowgirl boot is made with full-grain leather. The fuchsia shaft has an embroidered scrolling design. At the top are dark brown pull loops that match the foot. The foot of the boot features an alligator print on the leather.
The women's faux gator boot has a broad square toe and a 1 ¼-inch rocker heel. The footwear is constructed with a real leather welt in a double-row welt stitch for high quality and durability.
Durango made this women's cowboy boot with an ultra-lightweight, dual-density, abrasion-resistant outsole. It really sets it apart from so many other boots. You get great comfort from the dual-density rubber, but it doesn't weigh down your boot.
Additional comfort features include an EVA midsole and a tempered steel shank that supports your arch. There's a mesh lining to help keep your foot cool. You get a great amount of comfort from the contoured ventilated removable cushion footbed.
Are you looking for a feminine boot in a bright color, but don't want to sacrifice comfort? This Lady Rebel boot from Durango is for you!
Durango Suspension System - D.S.S
All day comfort, flexibility and durability is guaranteed with the Durango Suspension System. Four key components are engineered together to create a lightweight design that is embedded with a removable cushion footbed, tempered steel shank, rolled shank area and a dual density outsole with EVA and rubber.
Slip resistant rubber outsole
Built with an outsole design and materials that help provide slip-resistance and traction on various surfaces.
Tempered steel shank
Mesh lining
Full-grain leather upper
Double row welt stitch
Rolled shank area
1 1/4" Rocker heel
11 Inches in height
Shaft height and circumference may vary by size
14-inch calf circumference
Contoured ventilated removable cushion footbed
Broad square toe
Lightweight and flexible molded EVA midsole
Slip-resistant, dual density and abrasion-resistant rubber outsole